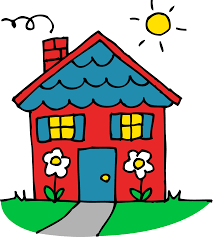 In light of the social distancing recommendations and to help do our part here at Friend to Friend America for the seniors we so desperately want to help, at this time we are asking for NO in person visits to your Senior Friends until further notice. This is so important.
Please call them on the phone or send a card or letter instead during this CV-19 outbreak as we do not want to risk exposing our seniors to any additional risk and we want you to be safe too!
If you have been waiting to be rematched with a new senior or have not been matched yet please understand that all matching has been put on hold at this time. You are still able to apply to volunteer but will not be matched with a senior at this time.
So please follow the rules and for those of you that feel like you must do something, may I suggest you write to your senior friends if you have been matched and let them know that you care about them but can't visit at this time. You could also look at your own address books to reach out to older friends and relatives that might enjoy getting a card from you. Even a school age friend could use a pick me up as students lives are being upended from senior trips being cancelled and college campuses closing down. Maybe your favorite small business would enjoy a note letting them know you value them. Your grocery clerk or deli worker. They are all working so hard and just telling them "Thank You or I'm thinking of you" could go along way I know.
Tips for decreasing your risk of getting sick:
· Practice social distancing.
· Cover your coughs and sneezes with a tissue or your elbow. Do not cough into your hands.
· Wash your hands often with soap and water for 20 seconds – sing the ABC song 2 times! or use hand sanitizer with 60% alcohol.
· Clean frequently touched surfaces and objects (like doorknobs and light switches).
· Avoid touching your eyes, nose, and mouth.
· Get plenty of rest, drink plenty of fluids, eat healthy foods, and manage your stress.
· Avoid contact with people who are sick.
For recent CDC infection control information, visit the  Center for Disease Control Website
See also the IHME (Institute for Health Metrics and Evaluation) COVID Data for Washington State